Life In Regulatory Technical Publications (TechPubs)
Watch our interview with Joe Russo, Sr. Technical Writer at Intuitive Surgical. This interview gives a snapshot of how his team is involved and what is the process of writing IFUs/PIs, which tools facilitate his daily work as well as some valuable advice for the next generation of medical device technical writers.
TVT, the Comparison Software for Medical Device
"TVT is used to do comparisons between the current edit vs. the previous release, the new release vs. the old release, and it has been a Godsent. It makes the comparison of output incredibly easy."
- Joe Russo, Sr. Technical Writer, Intuitive Surgical
Anytime regulatory content changes from the original format, there is a risk that something has changed. An incorrect symbol such as "Lower Limit of Temperature" vs "Upper Limit of Temperature", can be easy to miss with the naked eye, but the difference is very important.
Regardless of your role or title, if you are responsible for content accuracy, using a comparison software to proofread different versions of your documents removes the risk and reduces your manual workload. TVT, the comparison software for medical device verifies text, spelling, artwork and barcodes in seconds, catching even the smallest deviation early in the process.
Trusted by global leaders in Medical Device to:
Prevents errors that cause expensive misprints and recalls
Increases efficiency with fewer correction cycles
Saves money by reducing proofreading time
Compares text, tables and embedded images in any language, any layout and in different formats
Easy, quick and accurate verification of large and complex documentation, such as: labels, HMI, IFU/DFU/manuals, submissions
Complies with FDA regulations (21 CFR Part 11)
Complies with EMA regulations (Annex 11)
Provides a complete audit trail
New World Medical Uses TVT
Saving Resources and Increased Efficiency for Proofreaders
"The medical devices industry deals with patients who depend on the products we design and build. If an error finds its way into labeling and documentation, it can lead to a product recall – and this is obviously something any company wishes to avoid."
- Kejdi Tafili, Senior Regulatory Affairs Specialist, New World Medical
The medical device industry is highly regulated. Changes to our professional instructions for use must be clearly documented. Text Verification Tool® software by Schlafender Hase® provides reviewers with easy to understand and accurate change summaries. This saves time and ensures utmost quality and confidence in change tracking, contributing to streamlined document reviews, and error-free document release."
Errors were recognized quickly, and the number of correction cycles was significantly reduced."
Choose your ideal solution! Explore the TVT suite to ensure compliance
Spell check multilingual documents whether your team speaks the language or not. With 48 dictionaries, including Arabic, Hebrew and Thai, TVT Spelling can check multiple files with different formats and layouts in the same review session.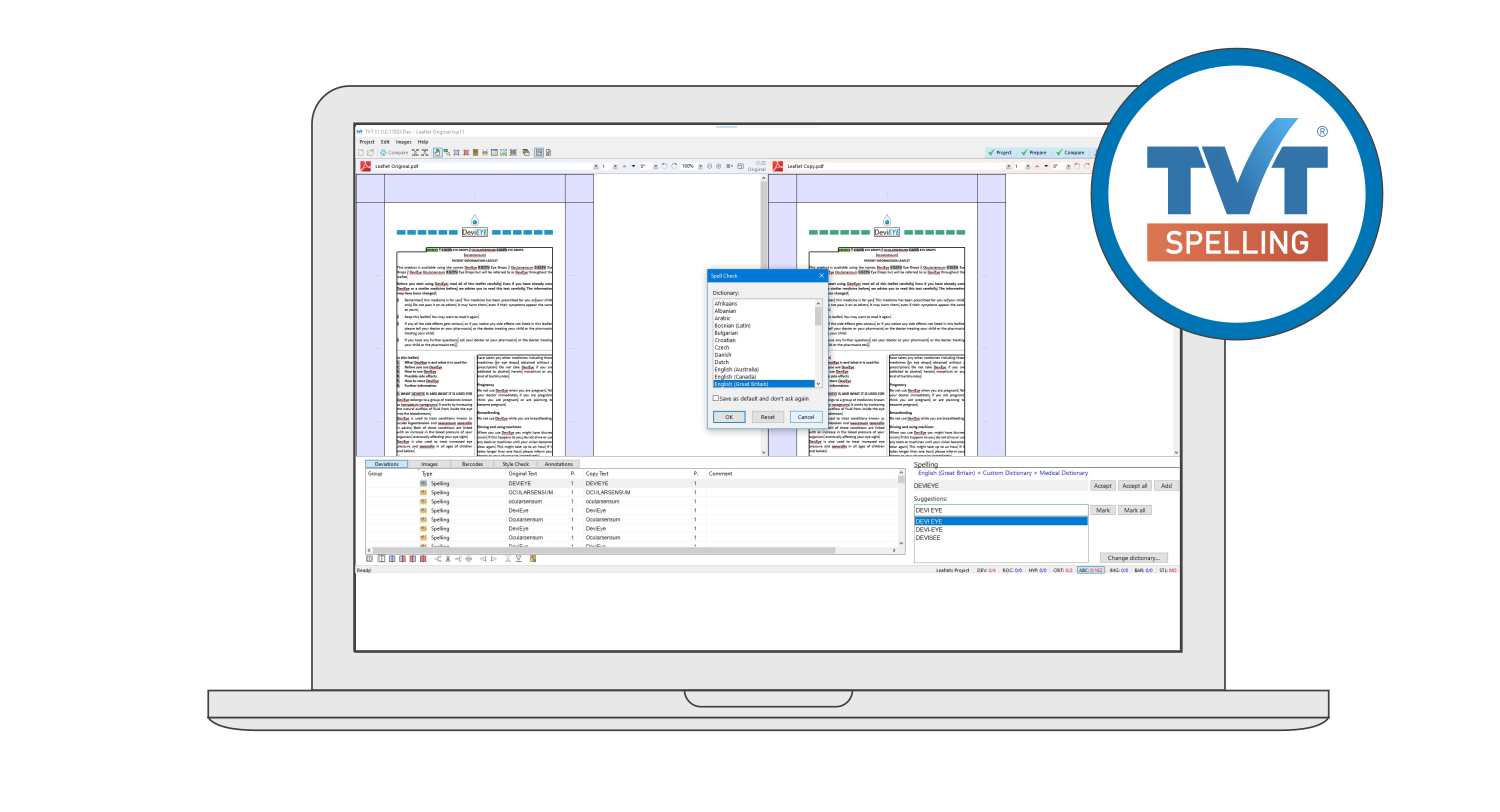 Automatically find deviations in your artwork files that can be easily overlooked during a visual comparison.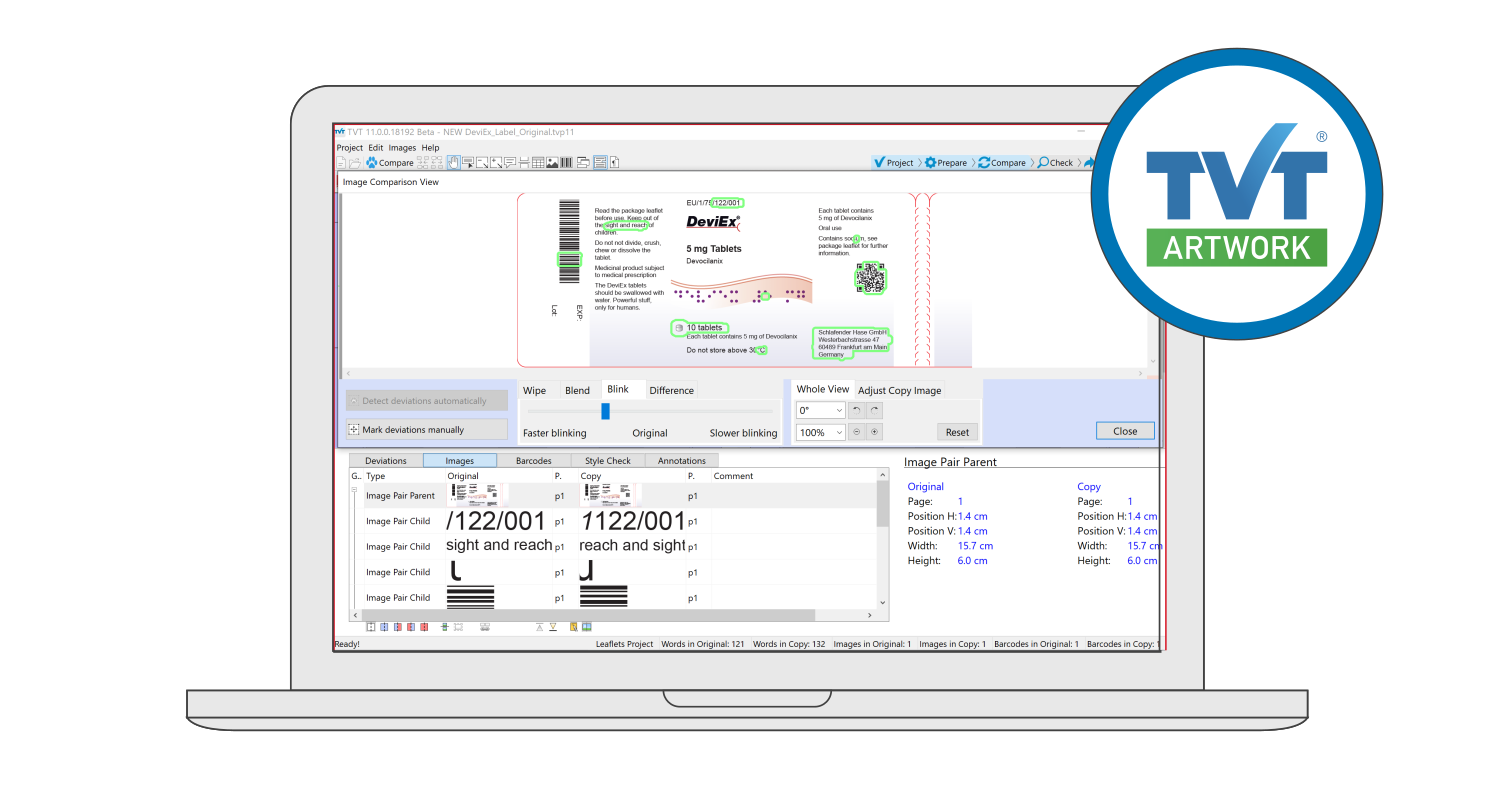 Easily detect, decode, compare and grade digital barcodes with TVT Barcode, ensuring accuracy before you go to print.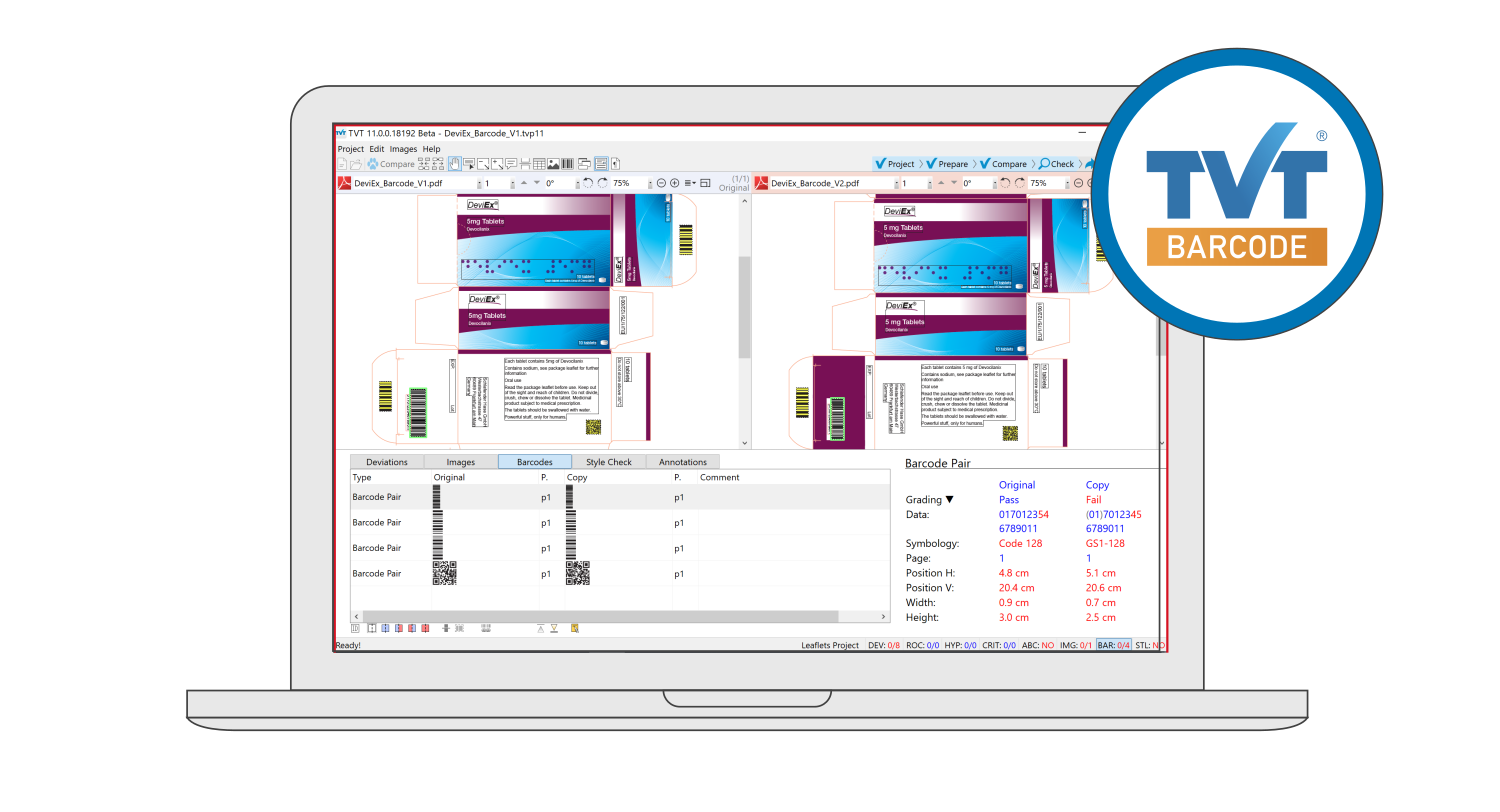 You will see firsthand how TVT can help reduce your proofreading workload and u

nderstand how the software solution can help you prevent errors, costly misprints & recalls.